US itineraries: 7 spectacular road trips for solo travelers
Disclaimer: This page may contain affiliate links. If you make a purchase using one of those links, I may earn a commission at zero cost for you. Please see my disclaimer policy here. Boundless Roads is by no means liable for any purchase of tours, tickets, and any other online reservation that are made with any third-party provider.
The US is an incredible country, full of dramatic landscapes and enthralling cities.
There are so many US itineraries that you can do, that choosing one can be overwhelming. That's why in this post I have asked some US-based travelers and writers to share their experience and favorite itinerary in the US.
As an Italian, traveling to the States and getting lost in the immensity of its parks has been one of my childhood dreams until one day I made it happen.
Together with two friends we rented a car and drove from San Francisco to San Diego and then back up to Los Angeles. We drove through Mammoth lake, Yosemite, Bryce Canyon, Grand Canyon, Death Valley, Monument Valley, Las Vegas.
It was an amazing memorable trip but at the time there was no internet (yes I am that old) so we didn't have access to the amount of information we have now. If I had to do it all over again, and I hope one day I will, I would do things differently, make less stops but for a longer time, and explore each area more thoroughly.
But you can avoid making the same mistake by following the travel tips from people who have done it before. Here below you can find some USA itinerary suggestions for your next road trip in the United States.
Read on. I am sure you will find great ideas.
7 amazing US itineraries on the road
10 days California Road trip from Los Angeles to San Francisco loop
California is a huge beautiful state with a variety of landscapes and things to do and see, endless sunshine, beautiful national parks, dramatic coastlines. Of course, the options for road trips in California are endless, depending on how many days you want to travel and what are you interested in. There are so many things to see that a 10-day road trip in California is ideal to pack your vacation with as many California sights as possible.
Here is the summary of our road trip in California of 10 days.
Day 1-3; San Diego (2 nights)
Distance to next stop: 450km
Road condition: Freeway, then scenic once out of the city.
Day 3-4; Death Valley (1 night)
Distance to next stop: 300km
Road condition: Barren land slowly transforming into lush greenery. You will rarely see another vehicle.
Day 4-5; Yosemite National Park (1 night)
Distance to next stop: 268km
Road condition: Roads lined with lush greenery transforming back to the freeway
Day 5-7; San Francisco (2 nights)
Distance to next stop: 191km
Road condition: Coastal roads with epic views
Day 7-8; Monterey (1 night)
Distance to next stop: 512km
Road condition: Coastal roads with beautiful coves and beaches giving way to freeway and city lights.
Read also: Things to do in Monterey
The top 7 Monterey Airbnb
Day 8-10; Los Angeles (2 nights)
---
Read our post 10-day California Road trip for more details.
---
LA to Death Valley: 4 days in the Mojave desert
By Monica Chapon @ This Rare Earth

The landscapes found in the American Southwest are some of the most interesting places on earth. I've road-tripped through the southwestern states countless times in the past, and just recently returned from a route I'm very familiar with: Los Angeles, California to Death Valley National Park.  
This road trip from los Angeles to the Death Valley was solo, as many of my trips tend to be, and lasted four days and three nights across the Mojave Desert. 
Death Valley is a breathtaking National Park in California, roughly 215 miles and 3.5 hours northeast of Los Angeles. While Death Valley is certainly the most well-known destination on this trip, the nature you will see along the way holds a number of unique stops as well.
About an hour north of Los Angeles, taking State Highway 14, is the Vasquez Rocks Natural Area Park. The area may look familiar as it has been a popular filming location for various movies and TV shows over the years. Come prepared to hike and climb across the rocks for some beautiful views across these slanting rocks.
Another great option for unbelievable rock formations (and one that I like even better) can be found another 45 minutes north in Red Rock Canyon State Park. There are a number of hikes that take you through the desert to view these giant red cliffs – cliffs that look like they would be more at home in Arizona than California. Red Rock also offers plentiful campsites and I highly recommend relaxing overnight after a day of hiking before pressing forward on your drive.
In the morning, you will set out on another two-hour drive to the amazing Death Valley National Park.
Death Valley is the largest of US National Parks outside of Alaska.
The park is home to colorful mountains, large sand dunes, deep canyons, and salt flats covering more than 5,000 square miles. Some areas that you cannot miss are the Mesquite Flat Sand Dunes and Zabriskie Point (the perfect spot to watch the sunset).
Hiking and driving are both great options to see the park, depending on the time of year and temperature.
When you're ready to call it a night, there are cute rental cabins and luxurious hotels inside the park to choose from.
In the morning, keep driving east to exit Death Valley from Nevada, near Rhyolite.
Just outside of the park are small cafes and food stalls offering breakfast, before you continue South on I-95.
If you've had enough hiking, this road will take you straight through Las Vegas, where you can spend your last day in luxury on the Strip.
But, if you're anything like me, you might prefer to explore another lesser-known park called the Sloan Canyon National Conservation Area. This is another stop for great desert hiking, featuring rocky terrain and vast open spaces.
Route 15 will take you all the way back toward LA, but you can't leave Nevada without a stop to see the famous Seven Magic Mountains desert art installation – roughly 20 minutes outside of the Las Vegas Strip. The colorful art is an amazing sight against the natural desert backdrop.
This route through the desert will give an excellent taste of the incredible nature that can be found within just a few hours of two major cities in the USA.  
---
Check out this Los Angeles road trip to learn about the highlights of the City of Angels.
---
Utah's Big 5 Road Trip: 7 to 10 days USA itinerary
by Lynne Sarao @ Well-Caffeinated Traveller

If you are looking for the most epic road trip around, you must add a 7-10 day road trip to Utah's Big Five to your bucket list!
Starting in Salt Lake City, take some time to explore the city's amazing coffee shops and get yourself acclimated to the higher altitude if you're not used to it.
Your first stop is Arches National Park. You are going to want to give yourself a full day to explore this amazing park — and longer if you want to experience some of the best hikes here.
One that cannot be missed is the hike up to Delicate Arch. It's difficult, but the payoff is worth it.
Spend the night in nearby Moab at the adorable and affordable Kokopelli Lodge or splurge and sleep under the stars at Under Canvas Moab, a unique glamping experience.
Grab dinner in town and explore the quirky gift shops and galleries on Main Street.
From Moab, head south to Canyonlands National Park, which is broken up into 3 main areas. Island in the Sky is closest to Moab and the most visited. Allow a good half day to explore this area before heading down to the Needles, known for the towering rock pinnacles.
After a full day of exploring the expansive canyon views, plan to overnight in the adorable little town of Monticello.
Stop #3 is Capitol Reef National Park. The highlight of this park is the historical town of Fruita.
Known for its orchards, you could either pick your own fruit or stop in for a homemade fruit pie.
There are also several spots to hike or explore petroglyphs.
But my favorite part of this stop had to be the Capitol Reef Resort, where you could spend the night in either a tee-pee or a Conestoga wagon!
If you think this trip has been amazing thus far, you are in for a treat as I've saved the best for last.
Head on down to park #4: Bryce Canyon National Park, known for its crimson-colored hoodoos. The park's main road leads you to several stunning overlooks like the Bryce Amphitheater, Sunrise & Sunset Point and Inspiration Point. But to get the most out of your visit, you will want to take at least one of these must-do hikes in Bryce Canyon National Park.
Beginners can enjoy views of the park on the flat, paved Scenic Rim Trail. If you have more time, combine The Navajo Loop and the Queens Garden Loop for a unique walk among the hoodoos.
Our fifth and final stop on this amazing US road trip is Zion National Park, located in Utah's southwest corner.
The instant you drive into this park you know you have entered somewhere special.
Enjoy the Zion Canyon Scenic Drive, which offers spectacular views of the surrounding scenery.
But to really get to know this park, take the tram system up to some of the more secluded areas.
If you are a hiker you will be in heaven, as some of the best hikes are in Zion National Park. I'd recommend at least 2 full days to fully enjoy this stunning park. You could splurge and spend the night right in the park at the Zion Lodge, but I'd recommend the Desert Pearl Inn right outside the park in Springdale.
Insider tip: Head to the Bumbleberry Gifts for a slice of their world-famous bumbleberry pie!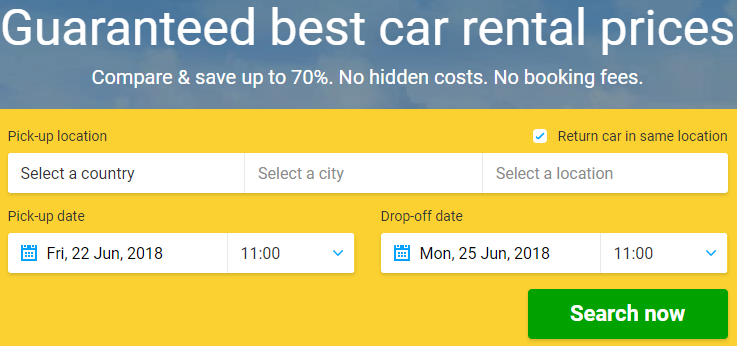 Northern California Road Trip
by Erin Morris @ Curiously Erin
A Northern California road trip is one of the absolute best road trips you can take in the US.
The northern part of the state encompasses great natural outdoor areas, progressive cities, dramatic coastlines, and a food and wine scene made for indulgence. What also makes this region so special are the small towns that are yet to be discovered by mass tourism.
San Francisco marks the ideal place to start and end your trip as there are plenty of daily in and outbound flights.
If you have never visited San Francisco a great starting point is to see the iconic tourist attractions, including cycling over the Golden Gate Bridge to Sausalito.
There are frequently free events running throughout the city and a great place to find out what's going on is by visiting Free Cheap SF.
Spend as little or as long as you like in the city and then make your way up the scenic Highway 1 to Mendocino.
If you follow the entire coastal route this will take you around 6 hours (180 miles). Ensure you leave early enough to enjoy the views and stop along the way. You'll need just a couple of days to fully enjoy Mendocino and the nearby Fort Bragg.
Depending on how much time you have a great addition to the trip is to continue another 4 hours (209 miles) north to Humboldt county to visit the Redwood National Park.
If you're more pressed for time, one of my favorite places to view the redwoods is by camping in Armstrong Redwoods State Natural Reserve. From Mendocino, you'll drive for 2.5 hours (100 miles) southeast through a beautiful tree-lined road into the park.
Next, you'll be leaving the natural areas behind to enjoy one of the country's best wine regions – Sonoma Valley (42 miles).
Neighboring the more famous Napa Valley, Sonoma has the same experience with a slightly less expensive price tag and a more local vibe. One of the best ways to explore during the day is to jump on a cycle tour of the vineyards and spend the evenings sampling the culinary delights.
This area is known for having the best cuisine and chefs in the state.
One of my top tips for beer lovers is to stop in Petaluma on the way down and visit the Lagunitas Brewery. There's plenty of live music and 19 rotating beers on tap.
Another undiscovered destination is the town of Murphys. 2.5 hours (136 miles) east you'll be greeted by another foodie paradise. With a beautiful small-town charm, this place will capture your heart like it did mine.
Stay right in the heart of the downtown area to be able to walk from cellar door to cellar down the main street. Murphys has made wine tasting accessible by eliminating the need to drive between wineries with each one having their designated cellar door in town.
After the last few days on indulgence, it's time to head back into nature with a 1.5 hour (67 miles) into the iconic and jaw-dropping Yosemite National Park. It's best to plan to arrive early as unbooked campsites are first come first serve.
The final stop on your road trip is Lake Tahoe. This adventure lovers' playground is 3 hours (153 miles) north of Yosemite and has hundreds of hiking and biking trails during the summer and amazing ski resorts in the winter. Stay in Tahoe City to be close to the Truckee River for floating, Emerald Bay on the west, and the picture-perfect east shore beaches.
You'll finish up by driving the 3 hours (200 miles) back to San Francisco completing your Northern California road trip.
Miami to Key West Road Trip – USA Itineraries
By Lori Sorrentino @ Travlinmad
Summertime is a great time for a road trip — a flexible schedule and the wide-open road is a traveler's dream. What's even better is a road trip destination that offers year-round great weather and endless possibilities — a place like South Florida and the Florida Keys!
One of the most famous Florida road trips of all — from Miami down US-1 (AIA) to the Conch Republic of Key West — offers just about everything you could want from a good road trip, from wild and wacky photo ops and salty tropical bars to eco attractions and stunning views from the Atlantic Ocean on one side of the car to Florida Bay on the other.
In between, there's a wide range of lodging from luxury spa resorts right on the water, to dreamy campsites…right on the water.
The drive itself from Miami to Key West can take between 3-4 hours depending on traffic, but you'll want to slow down and make it last for a few days to enjoy the beautiful beaches and fun attractions along the way.
Key Largo will be your first town on the drive. Stop for lunch at Alabama Jacks for delicious fish tacos, then chart your course to Islamorada, the Sport Fishing Capital of the World.
If you love saltwater fishing, stay a few days here. You can also snorkel, scuba dive, or swim with the stunning marine life — whether you charter a boat or rent one of your own.
The Key of Islamorada demands at least a day or two to really explore, especially for fans of Bloodline, the popular Netflix series filmed right here. Be sure to visit the History of Diving Museum and stop at Robbie's for a bite to eat and hand-feed the giant tarpon.
The dining scene in Islamorada is inspired too, with fresh local seafood on every menu. Keys Fisheries and The Morada Bay Keys Beach Café and Bar are both excellent choices. Stay a few nights at a tropical hotel like the pretty Moorings Village or for an ultra-luxe stay, the Cheeca Lodge.
You won't have to travel far to hit Marathon, another good island to stop at and spend the night. Stop in the Dolphin Research Center and The Turtle Hospital to interact with sea turtles and the staff who cares for their rehabilitation and release.
The Sunset Grille and Raw Bar are both excellent for sunset and cocktails.
The next morning, head to your final destination of Key West, the infamous tropical town just 90 miles from Cuba, that's as fun as ever.
Book a room in Old Town, the most charming and historic part of town. There are many excellent Airbnbs in Key West that offer real value depending on the time of year.
Or book a room in one of the Old Town guesthouses like Simonton Court, for a choice among small conch cottages or a room in the large Victorian mansion.
There's so much to do in Key West, but a parasailing trip offers a fantastic bird's eye view of the entire island, and a champagne sunset catamaran cruise is a must, where you can snorkel the gorgeous reef just offshore and take in the fiery sunset with new friends.
Whether you spend 3 days or an entire week, the drive from Miami to Key West is always a great idea, and one of the most epic road trips you can take in the USA.
4 days road trip through the Adirondacks – Upstate New York
by Margarita Ibbott @ DownshiftingPRO
When you think of New York, your mind most likely will go to New York City but there is much to see and do in the rest of this beautiful state. Whether you choose to see some of the great museums NOT in New York City or take in horse racing, wine tasting or take in the abundance of nature trails, you must also explore the Adirondacks in Upstate New York.
The Adirondacks run north-south and border with Vermont to provide a "New England feel" for a 3-4 day getaway. You can begin in Saratoga Spring with a luxury stay at The Adelphi Hotel (which has been renovated) and enjoy a great meal at The Olde Bryan Inn (opened since 1773).
You will love a stroll in the historic Congress Park and enjoy a visit to The National Museum of Racing and Hall of Fame. It has some great pictures, race videos, and trophies from America's greatest horse racers. This swanky town is also home to many high-end shops and the natural spring baths in Saratoga Springs State Park.
Many fortunes were made in the lumber industry at the turn of the 20th Century. Many of these lumbar barons had beautiful estates and 'lodges' and one even built a castle for the love of his life.
Another small town that benefited from the wealth created by lumber was Glens Falls. A short drive from Saratoga Springs, you can stay at a Historic Hotel of America, The Queensbury Hotel.
With a heated outdoor patio, its the perfect place to have a hot toddy on a crisp fall evening.
If you choose to stay overnight here (and I recommend highly that you do), take some time the next day to visit The Hyde Collection. This private fine art museum boasts a Rubens, a Picasso, and a Renoir among its collection.
As you keep heading north on the Adirondack Northway (HWY 87), you will want to stop off in Lake George and take a scenic boat cruise where you will see more beautiful summer homes. This is a great fall activity as the foliage is spectacular!
As a side trip, you can take a gondola ride to the top of Whiteface Mountain and see the panoramic view of the Adirondacks and even see the snow peaks into Vermont.
After that, you can stay overnight at the lovely High Peaks Resort in Lake Placid.
I encourage you to wake up early the next day, grab a coffee to go and head down to Mirror Lake and have one of the most spectacular zen moments -the view of the mountains reflected onto the lake.
Lake Placid is a small town hosted both the 1932 and 1980 Winter Olympics. Have a walk down main street and have a look at the lovely shops and eventually make your way to the Lake Placid Olympic Museum and visit some of the Olympic Sites.
As you head further north to historic Plattsburgh, you may want to stop off at one of the most beautiful natural wonders of the state – Ausable Chasm.
This Chasm is not a gorge but a natural canyon with rushing water and steep cliffs. There is a challenging via ferrata for those adventure seekers where you scale the cliff face and rappel over white water rapids!
End your road trip through the Adirondacks in the quaint town of Plattsburgh and learn more about American history in battles that took place during the War of 1812.
Plattsburgh sits on beautiful Lake Champlain. If you stay overnight in Plattsburgh, I suggest you stop (and stay) at the Valcour Brewing Co. in the Old Stone Barracks. Besides a small inn, you can enjoy a flight of beers with traditional pub food options.
A road trip through the Adirondacks is full of natural wonders, historic landmarks, and luxurious stops. It has it all in upstate New York.
Road trip to Yosemite and the Eastern Sierra
by Jenny Kotlyar @ CAMPSITE Vibes
Yosemite and the Eastern Sierra are great places for solo travelers. Whether you're looking to be around other people because you feel safer or you're looking for more solitude, both offer exactly that! If you're into hiking, backpacking, or camping this trip is for you!
Yosemite National Park is beautiful in every season. In the winter, the park turns into a winter wonderland. In the spring, wildflowers bloom and the waterfalls are flowing at their fullest. In the summer, the entire park is open, the weather is warm and perfect for hiking, backpacking, and exploring everything the area has to offer. In the fall, the weather cools and the park is covered in fall colors.
In the summer and early fall months, the 120 highway to Toulumne Meadows and the Eastern Sierra is open in Yosemite. This beautiful drive takes around two to three hours or even longer depending on how many stops you make along the way. From there, you can exit on the Eastern side of the park in Lee Vining and drive to Mammoth Lakes, June Lake, Bishop, or any of the other areas that make up the Eastern Sierra.
The best way to experience this area during the spring, summer, and early fall months is to camp. You can book a designated campground in Yosemite National Park or somewhere like June Lake or Mammoth on recreation.gov. Or in the Eastern Sierra, you could also disperse camp, some great places are by the Mammoth Hot Springs or in Alamaba Hills.
Start the trip on the West side of Yosemite. You can spend time inside the park day hiking or backpacking. If you want to backpack, make sure to book permits. If you're day hiking, grab a campground inside the park and spend the night under the stars. Make sure to book a campground 6 months in advance! They sell out quickly! Or if this is a last-minute trip, look for last-minute campground cancelations.
If you're up for a challenging hike, start with the Mist Trail and hike to the top of Vernal and Nevada Falls. Then explore the other waterfalls in the Valley. Take a short walk to Lower Yosemite Falls and to Horsetail Falls. Another challenging hike with beautiful views it Upper Yosemite Falls. This is not an easy hike and basically goes straight uphill, but at the top, you have 360 views of the whole Valley below. If you choose to do this hike, get an early start! Part of the trail is exposed and it can get hot.
Then drive to Toulumne Meadows. In Tuolumne Meadows, you can hike along the John Muir Trail, day hike, or backpack to Cathedral Lakes, Mono Pass, or Glen Aulin.
From there, head to the Eastern Sierra! The first stop I recommend is the June Lake Loop. You can just drive around and explore the loop, hang out by June Lake and spend the day swimming or go day hiking in the area. You can also spend a couple of hours stand up paddleboarding or kayaking on Silver Lake.
---
Liked it? save it for later
---